As Leland B. Jacobs says, "January opens the box of the year…."
I'd like to share a poem inspired by my own love of the turning year, and the seasons it will bring.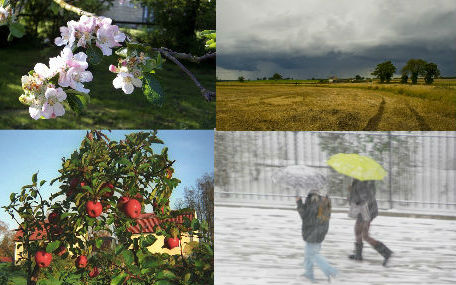 Four Winds

The East Wind is a gentle breeze
Stirring blossoms on the trees,
She whispers secrets to the clouds
And brings the hint of rain.
The south Wind sends a scorching sky
And bakes the summer grasses dry.
Across the hot and thirsty land
He rolls the lightning storm.
The West Wind shares a lush display
Of swirling leaves and smoky gray
Ripe with spicy apple smell.
Her richness fills the earth.
The North Wind howls and whips the snow
To hurry, faster, faster, go!
Stinging the air with sleet and ice
He drives the frozen night.
Each in its season comes again:
A memory of what has been,
The promise of the circling year
Renewing time and life.
oOo
From Year-Round Read-Aloud, Read-Along Rhymes: Celebrating Holidays and Seasons
oOo
May this year bring a world of beauty and wonder to you and your family through reading aloud together!
Susan Call Hutchison



by

by