This is my favorite time of the year. THE HOLIDAYS! In our family that means getting ready for Christmas.

I remember as a little girl, over fifty years ago, the two months between Halloween and New Year's Eve seems to go on forever.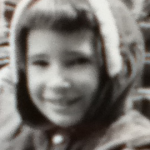 Would it ever snow?
Christmas couldn't get here soon enough.
I would start practicing Christmas Carols on the piano. I would pick out colors of yarn and patterns to knit scarves for presents. I would cut snowflakes out of folded waxed paper and paste them to my window, trying to make the season hurry up.
A Read-Aloud, Read-Along Poem

One of the poems I wrote for Year-Round Read-Aloud, Read-Along Rhymes: Celebrating Holidays and Seasons
almost feels like it was written for that little girl, fifty years ago in central Oregon.
I have two grown daughters now, and they live in sunny California with their families. But when they were little, we lived in Utah, and this poem might also be about me as a mother, talking to my little girls.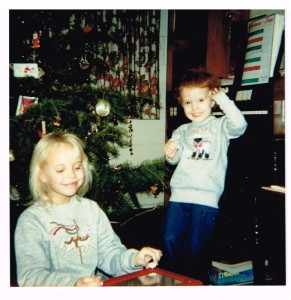 It's sometimes hard to tell, with poems.
WHEN WILL IT BE WINTER?

When will it be winter?
When the morning light is cold.
When will it be winter?
When the fallen leaves are old.
When will it be winter?
When the frost stays through the day.
When will it be winter?
When the geese have flown away.
When will it be winter?
When the nights are long and soon.
When will it be winter?
When the ice rings round the moon.
When can I see winter?
Will I ever see the snow?
Tonight the stars are standing still.
It's closer than you know.
Family Fun with this Poem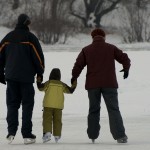 Try reading this poem aloud as a "duet."
The littlest child can read the questions
a parent or older reader can read the answers (in italics)
Pre-readers can learn to say, "When will it be Winter?" each time you point to the line. Then you can point to yourself when it's your turn to read the answer.
If a pre-reader needs help with the questions in the last verse, let them "echo" the words in a repeat-after-me style.
Cutting Out Snowflakes
I really do recommend cutting out snowflakes from waxed paper.
Waxed paper is easy to work with. It is thin enough to fold evenly, and easy to cut through even if you are using saftey scissors. The snowflakes end up looking frosty. You can decorate windows, packages and even Christmas trees.
I found a great site with folding instructions for cutting out perfect six-pointed snowflakes.
Have fun getting ready for winter!
And have a wonderful Holiday Celebration.
Love,
Susan Call Hutchison



by

by