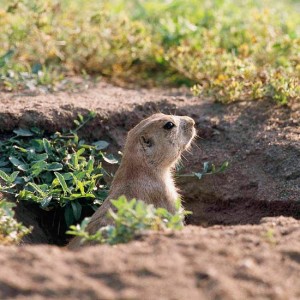 Today's poems are from Year-Round Read-Aloud, Read-Along Rhymes: Celebrating Holidays and Seasons
.


Groundhog Day
Last fall when it was getting cold
The ground hog crawled into his hole
To sleep all through the Wintertime
And wake up to the Spring's sunshine.
But stories say that every year
When February 2 is here
The groundhog wakes and comes outside
Curious about what the weather is like.
The story goes that just the sight
Of his shadow gives him such a fright
That back he goes for six weeks more
Of Winter sleep and groundhog snore.

But if it is a cloudy day,
He bravely comes a little way
Outside, and seeing all is clear
Begins an early Spring that year.

I don't think that a groundhog can
Really change the weather's plan,
But curious creatures—like groundhogs and me
Just wish we could know when Springtime will be!
oOo
Family Fun for Groundhog Day



Everyone can enjoy making and eating these Groundhog Cupcakes!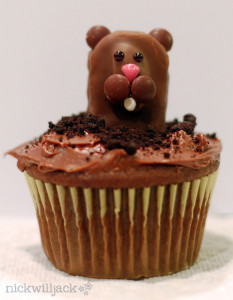 And if you don't have time to make them this week, plan to make them for the official end of winter, March 20, when the poem for that day is:
No Matter What the Groundhog Saw



No matter what the groundhog saw,
Winter ends today.
I saw it on my calendar.
Let's make a holiday!
We'll take a day just to be glad
The air is getting warm
And grass is green and flowers bloom,
And sunshine follows storm.
I think I'll paint a rainbow
And a tree where robins sing.
No matter what the groundhog saw,
Tomorrow will be Spring!
oOo



by

by